Deter and Investigate Insider Risks with LeaksID
Protect your confidential documents against insider threats with the use of cutting-edge invisible anti-leak labeling technology designed specifically for sensitive files. LeaksID can help even when insiders compromise important documents using smartphone photos.
LeaksID Insider Threat Management (ITM) solution for document leak deterrence
Continue working with documents as you did before: LeaksID will discreetly protect them
Invisible fingerprints and anti-leak labels are added automatically each time you interact with a text document
Use the built-in investigation module to identify the source in case of a leak, even from a 10-word snippet
Choose what is more convenient for you:
a cloud solution
or on-premises
Reduce the risk from insider threats.
And find the culprit in case of a leak.
¾ of leaks come from people who had legal access and compromised the
document by taking a photo or screenshot. Here are a few cases where
insiders can leak confidential documents.
Protect your designs, expertise, patents, drawings (including AutoCAD), and other sensitive information with LeaksID's proprietary labeling system. Rest easy knowing that in the event of a leak, you can fully identify the source using LeaksID's unique anti-leak markings.
Protect your confidential documents with LeaksID's undetectable tags/anti-leak markings. In M&A (mergers and acquisitions) transactions, authorized access and markings ensure the security of your confidential and sensitive files and the ability to identify any leaks.
LeaksID is a secure legal software solution that elevates the confidentiality of document management for law firms. With our invisible labeling technology, you can minimize the risk of breaches and create a safer work environment for handling legal affairs.
Deter potential leaks with LeaksID
Our solutions are tailored to the needs
of each organization
Our intuitive SaaS
application
Deploy immediately to start marking your confidential documents and deterring leaks.
Our flexible and powerful
on-premise solution
Integrate our anti-leak labeling technology into your system and solutions via API or proxy server.
Store your confidential documents in a secure space and share them securely with counterparties.
Just upload your documents to the system after pre-creating the desired folder structure and workspaces.
Assign rights and restrictions to participants by assigning roles to each invited user.
Share documents directly from the system using the advanced sharing functionality of LeaksID.
Deter potential insider leaks by using
LeaksID's unique US patented technology.
Continue working with confidential documents in the usual way. The system will automatically create marked copies​
Use the Investigation Tool to use labeling to identify the source of a leak​
Use technology to create a preventative effect and reduce potential leaks​
No other security system can deter leaks of information on paper. LeaksID can.
Unique anti-leak marks​
Marks are visible to the LeaksID algorithm, but not to the human eye.
Better than watermarks
LeaksID marks can't be detected and removed without the tool, unlike visible watermarks.
Any document format
LeaksID marking technology applies to all office formats, PDF, and AutoCAD files.
No copy limit
We do not limit users in the number of copies. Using our technology, you can create over 205 trillion unique copies for one letter.
Be sure that in case of a leak you can determine the name of the culprit without fail.
If one of your confidential documents was leaked, just upload it into the LeaksID Investigation module to start the investigation.​
The system analyzes the uploaded sample, compares it to the original document, and determines which user owns the compromised copy.​
Get a username to use in further investigations of the leak.​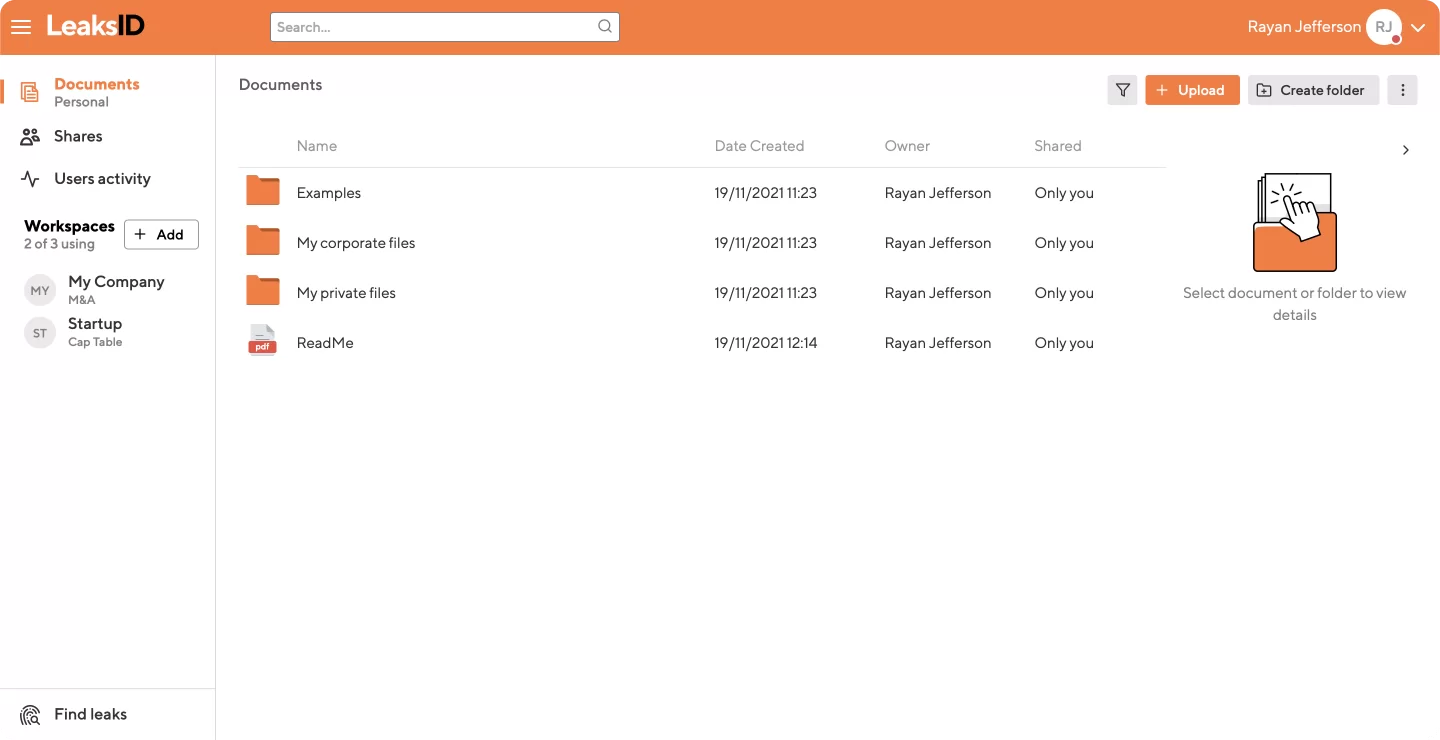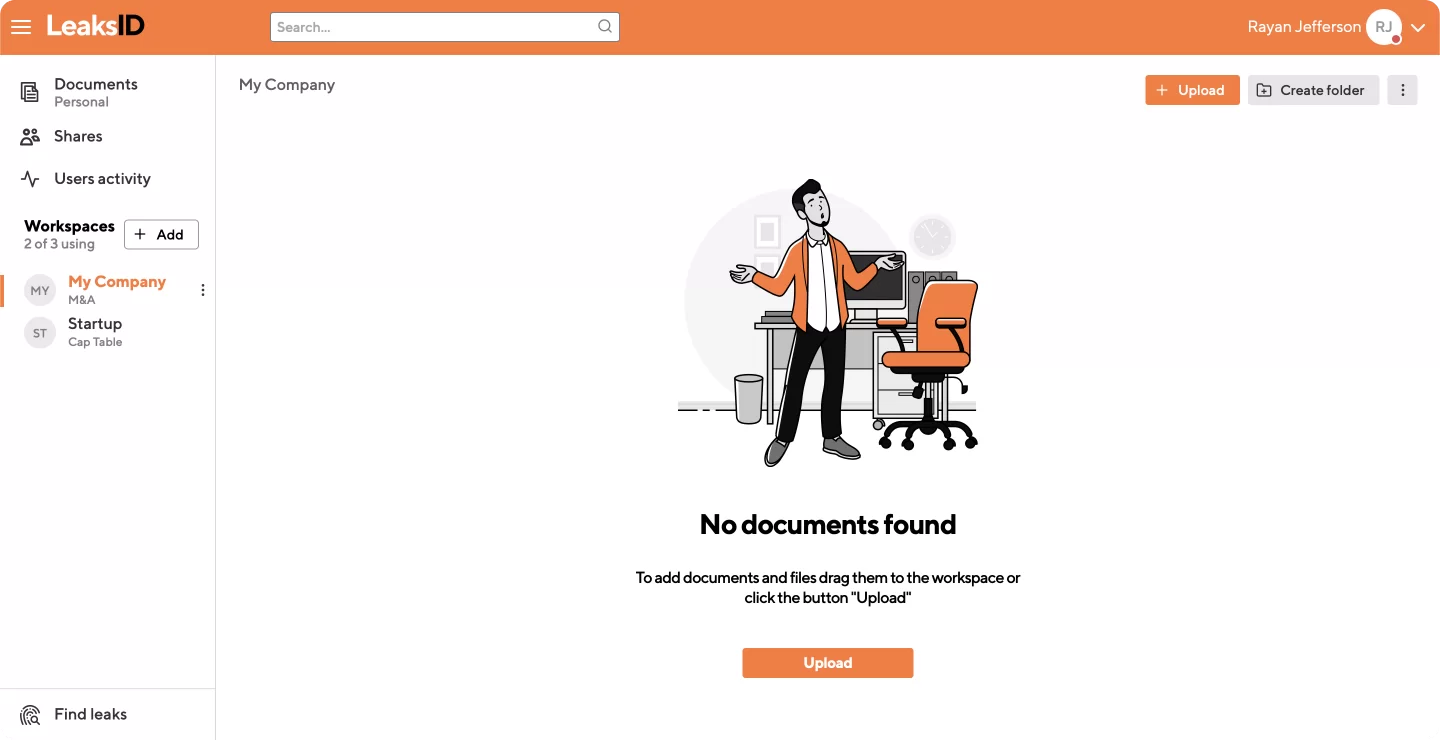 Сonvenient investigation​
To conduct an investigation, simply upload part or the entire compromised document to the system.
Any format
An original document, a photo of a printed document, a photo or a screenshot of a screen, and even a distorted sample (wrinkled, dirty, photographed at an angle) will be suitable for an investigation.
5 minutes
The average investigation time if the parts of the compromised document do not require an image editor.
Free training
The investigation module interface is natively understandable. If necessary, we provide free training.
A deterrence technology
for any type of business
Frequently Asked Question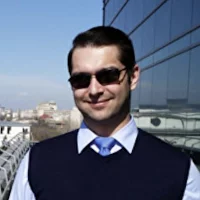 Chief Solutions Architect
Even though hidden watermarks to prevent unauthorized copying is an old idea, it's the first consumer oriented product that I see.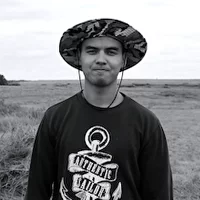 Really protect docs and you can share document securely from the system.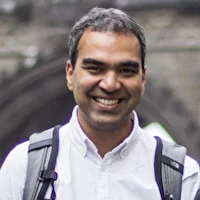 Indispensable tool for companies and individuals to store sensitive data.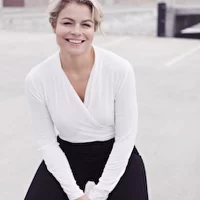 Sharing our documents just got easier with LeaksID. The function of tracking activity with each document will help a lot to understand whether the recipient has opened it or not.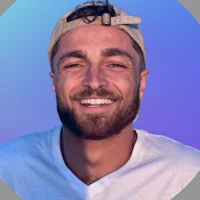 Very innovative! It's very helpful to be able to protect & track your online documents to better control your data.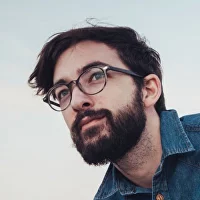 Leaksid tends to be a primary solution when I need to share private docs.
Your data is securely stored using Amazon Web Services in the US. Our app has been verified by Google and Stripe.
Security Management Controls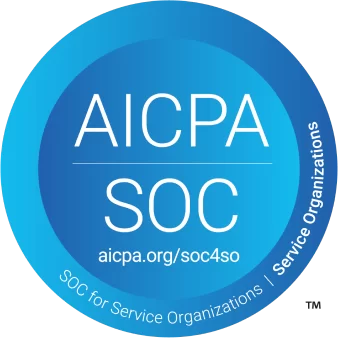 Security, Availability, and Confidentiality Report

Cloud Security Alliance Controls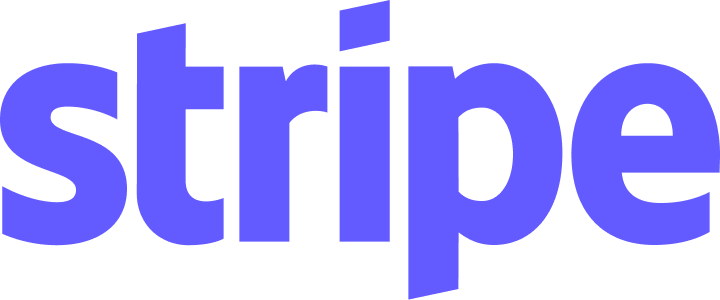 Get started to deter leaks with LeaksID today
Do you have more questions?
We can make a demo for you.